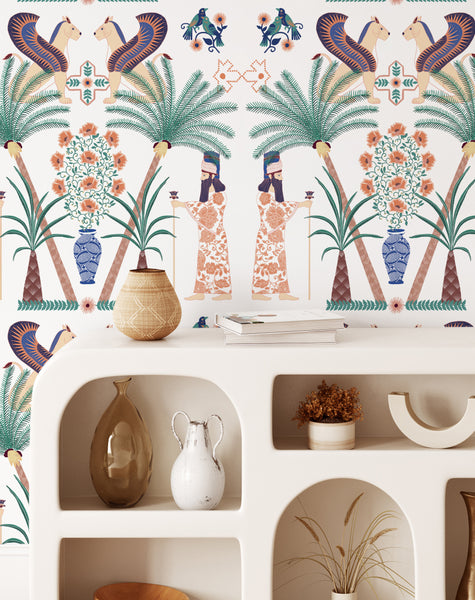 The Assur Collection
Assur collection, highlights a very important theme in our textile archives... that of oriental-inspired patterns. For many seasons, Maison Martin Morel has produced textiles inspired by the sublime oriental know-how in graphic and floral composition. Rich and lush compositions, whose delicacy of lines captivates the eye.
To stage these original archives in an exceptional wall decoration, we have drawn from the civilization, now extinct, Assyrian, the elements of composition to tell a dream, a ballad, a magical encounter between princes and a winged lion. .